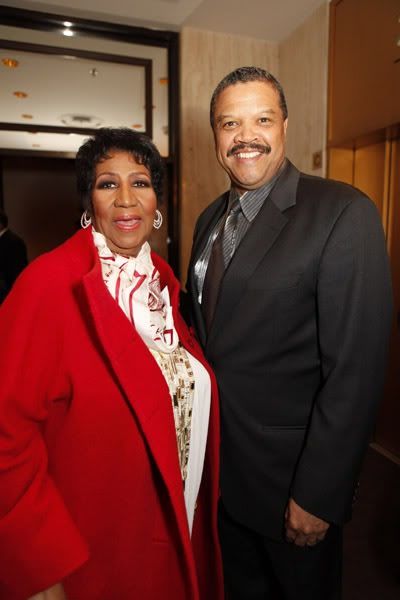 Aretha Franklin has announced she is engaged to William 'Willie' Wilkerson. He is one of her long time friends.
Her rep told PEOPLE,
"Ms. Franklin is considering Donna Karan, Valentino and the queen of wedding dresses, Vera Wang, to design her gown," says her rep.
Speaking of her own nuptials, Ms. Franklin said,
"We're looking at June or July for our date and no, I'm not pregnant, LOL!"
Much Love on your union Queen Aretha!!!