Okay-so we have a new set of wives to film!
"Black Mafia Family Wives" reality show that just finish filming...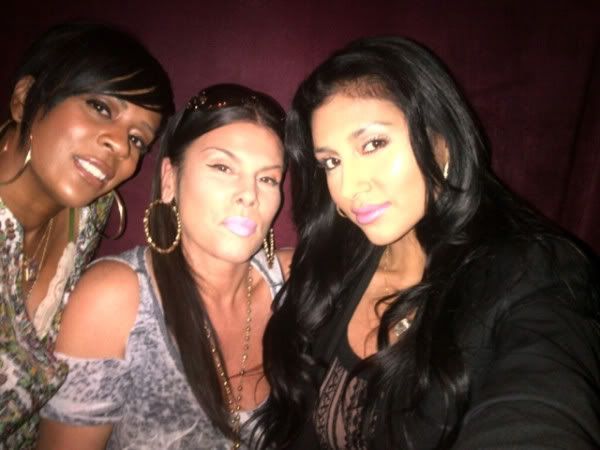 Big Meech
, who's serving a 30 year sentence and we all know about him being a Detroit Drug Lord-you know the song from Rick Ross "I think I'm BIG MEECH-LRRY HOOVER"-Yea that song!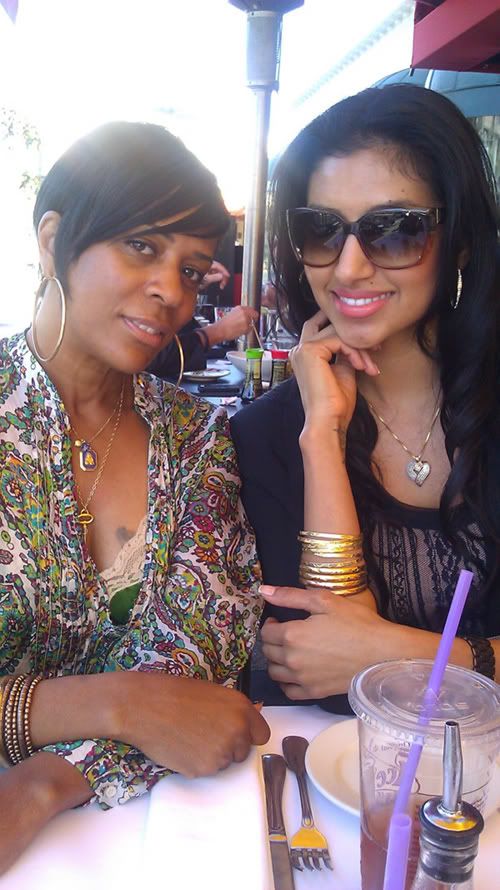 According to Theybf-Meet the ladies, thanks to the folks over at
Ozone
, who shot the "Married To The Game" reality show. Some have served time, one is an actual wife, and one was caught up with
Kim K.
's ex-husband, who was also caught up with BMF himself:
Terry's wife Tonesa Welch (far right in top pic), who calls herself the "First Lady of BMF," appears to be the Shaunie O'Neal of this whole venture and hopes to help tell Terry's side of the BMF story.
Gricelda Chavez (far left), who was involved with music producer Damon Thomas (incidentally, although not as famous as Kris Humphries, he is also a Kim Kardashian divorcee). Damon was a player in a BMF money-laundering scheme involving jewelry purchases and, when confronted with the evidence, agreed to cooperate with the government as a witness against Terry.
Lisa Buford's (second from left) man "PJ" was a high-ranking BMF affiliate on Terry's side of the organization.
Tiffany Gloster (second from right) and her man Jerry "J Rock" Davis were both indicted by the DEA on BMF-related charges in 2007. Tiffany served a two year sentence for her part in helping to launder the proceeds from J Rock's cocaine sales. J Rock is currently serving a sentence of 39 years and 10 months in prison.
Is it just me or do these girls look like a remake of the 90's group Total?
Cast member Lisa Buford, who calls herself the "hottest Hollywood barber," gave a statement via twitter about what the show was about:
I'm one of the females in the reality show about BMF wives. Our show isnt about exposing or glorifying the game. Our main purpose is our foundation 'SILENT HEARTS" that helps children that have parents incarcerated...
Not glamorizing the situation,2 of the women did federal time, were trying to help other females NOT get caught up #Purpose
Also, the show was produced by Strange Fruit Media, who has done shows for BET and more.