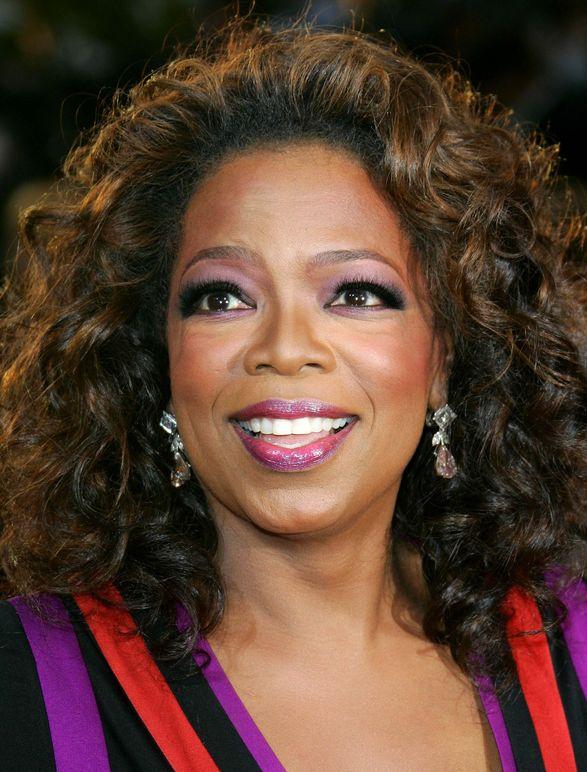 Oprah Winfrey is having a hard time standing on her OWN!
According to the Chciago Sun-Times-In 2010, as Oprah Winfrey was attempting to set up cable and satellite deals for her new TV network, she decided to negotiate personally with the executives at Comcast, the nation's largest cable operator.
Winfrey traveled to the company's Philadelphia headquarters in the hope that a little Oprah magic would result in handsome fees for her joint venture with Discovery Communications. But according to multiple sources with direct knowledge of the meeting, Comcast executives not only rebuffed Winfrey but characterized her pitch as "greedy" for an unproven network.
After that, Winfrey did not attend other such meetings.
The rude awakening is indicative of Winfrey's struggle to turn OWN into the kind of powerhouse she presided over during her 25 years as the queen of daytime TV — a struggle that has taken on a new sense of urgency as Winfrey returns to television with the launch of her weekly interview show on Sunday, OWN's first anniversary. As losses mount, industry observers and some former insiders are starting to wonder how long Discovery or Winfrey will stay in the ambitious effort to make OWN fly.
Today, major service providers including Comcast pay nothing for OWN, which is not unusual for a network with no ratings history. (Comcast declined comment.) But as Discovery is going without those fees, it has poured $254 million into funding the venture (far above its initial $189 million commitment).
From the start, Winfrey's reach has seemed to exceed her grasp with OWN. She attempted to launch the network while still hosting her syndicated show. And unlike competitors, OWN tried to program without a lineup of reruns of established shows.
"The idea that [OWN] had to create almost all original programming was kind of daunting," says a source with firsthand knowledge of the situation.
One insider says Winfrey often expressed enthusiasm for ideas that seemed original to her — but weren't. "Oprah has a bubble she lives in," says another. "She's not a fan of a lot of TV."
Multiple sources also describe Discovery Communications president and CEO David Zaslav as somewhat "starstruck" in his early dealings with Winfrey. These sources say Zaslav operated on the hope that Winfrey would be willing to appear on the network five days a week, even though she was "pretty firm from the outset" that she would not.
"That claim is ludicrous," says Discovery spokesman David Leavy. "We are trying to build a business, a brand and a platform to nourish an audience and build value for the long-term. Any characterization beyond that is just ill-informed."
In 2011, OWN averaged just 136,000 viewers per day, a decline of 8 percent compared to Discovery Health, the channel it replaced. Among women 18 to 49, OWN is down 12 percent.
If executives remain disappointed with OWN's ratings — "below our expectations" is how Zaslav characterized them in May — they say they remain committed to the network. "My job, Oprah's job, is to create a meaningful audience for OWN over the next two years," Zaslav said in December.
So far, the top-rated OWN show has been "The Judds," which averaged 724,000 viewers and wrapped its six-episode run in May. At No. 2 are reruns of CBS' "Undercover Boss" (640,000 viewers). The much-hyped "Rosie Show" — which marked the return of Rosie O'Donnell to the talk-show format in Winfrey's old Chicago studio — has been a big disappointment, averaging only 244,000 viewers as of Dec. 4.
The next test for Winfrey, 57, will come with the launch of "Oprah's Next Chapter." The weekly interview show will mark Winfrey's return to the format that made her famous, albeit in primetime and only once a week. The show will air Sunday at 8 p.m., a competitive time slot.
Winfrey has said that she "lets other people worry about ratings." But ratings — and everything else about the network — have become a big problem, leaving many industry observers wondering whether Discovery or Winfrey will have the stomach to continue the struggle.
"If I were her, I'd pack my bags," says an OWN insider. "What does she need this for? Running a network is seven days a week, 24 hours a day. Anything short of that, forget about it."
Hollywood Reporter