Deion Sanders recently did an interview and he discussed his living situation and his daughter lashing out at Pilar. Listen to the interview and get the highlights inside....
Surprisingly, he had nothing but good things to say about Pilar. He called her a friend, confirmed they are still living in the same house, and said he did not want to see her name slandered in the press. Here are the highlights: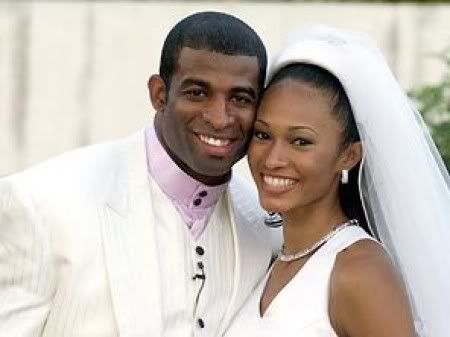 He apologized about his daughter actions, and he stated that he did not have an affair with a 19 year old, and he wasn't paying anyone off!
What he said about Pilar----> "The thing about it....Pilar and I are cool. We're living under the same roof. I'm very calm...I'm not a yeller. And I'm not even upset. It's just another chapter of your life where you have to move on. It's cool until the situation is worked out."
Listen to Interview at www.Madamprezident.com