We've got more pics of what couples like Laura & Gilbert, Ludacris & Eudoxie, Tamar Braxton & Vince, Chris & Kae, and Kimora & Djimon did to ring in 2012.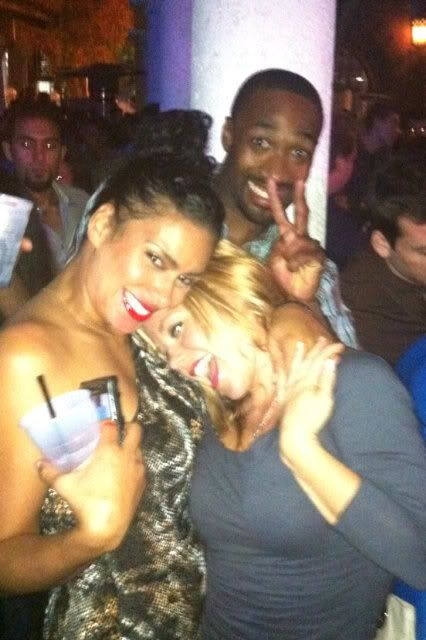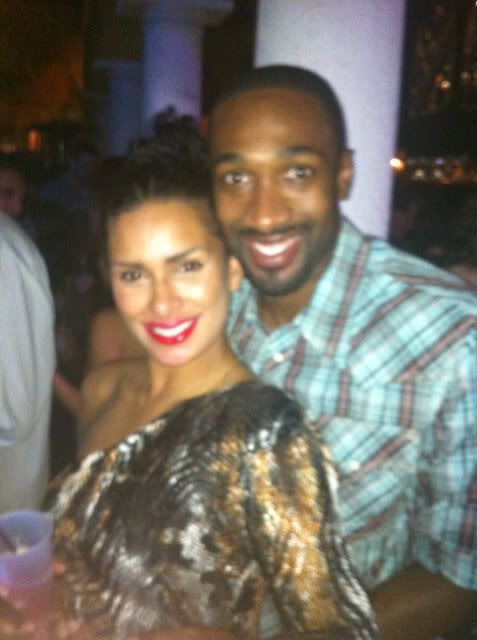 "Basketball Wives" LA star Laura Govan looked like she had a whole lot of fun with her fiance, Orlando Magic baller Gilbert Arenas. The red lipped mom of 4 tweeted a few pics of the two drinking it up at a NYE party. She's looking pretty these days.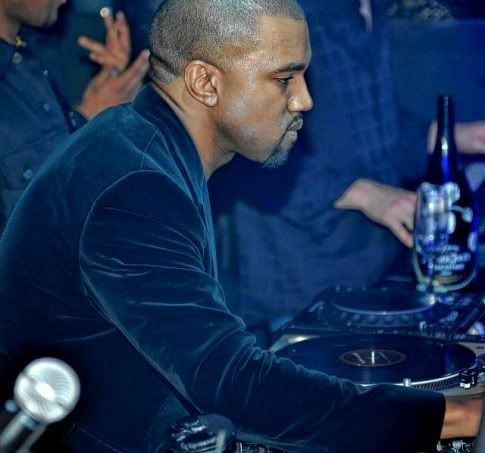 And since Kanye West couldn't find somebody to give him $1 mill to perform at their NYE party, he tweeted he wanted to DJ instead:
"I kinda wanna DJ somewhere this New Years," he wrote. "My New Years DJ name is gone be YEEZY WORLD PEACE! If you book me you have to put YEEZY WORLD PEACE on the E-vite. Or I ain't spinning."
And it looks like he got his wish. He hit the 1's and 2's at the opening of 1 Oak Las Vegas Saturday night.
Also in Vegas: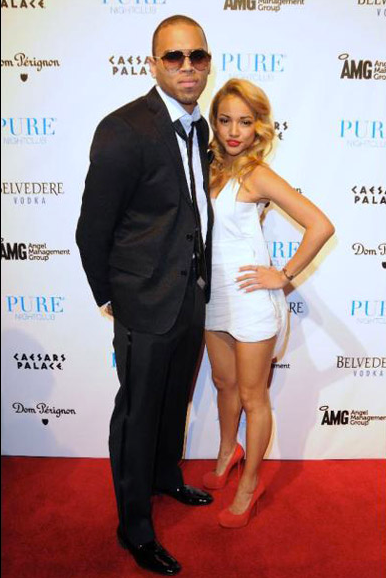 Chris Brown rang in the New Year at Pure nightclub inside Ceaser's Palace. He performed "Look At Me Now" and brought his girlfriend Karruche Tran along...with his 15+ members of his entourage.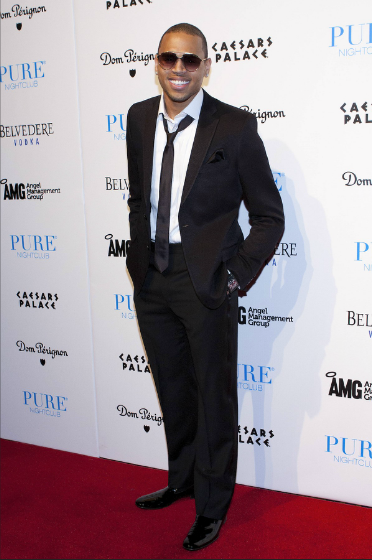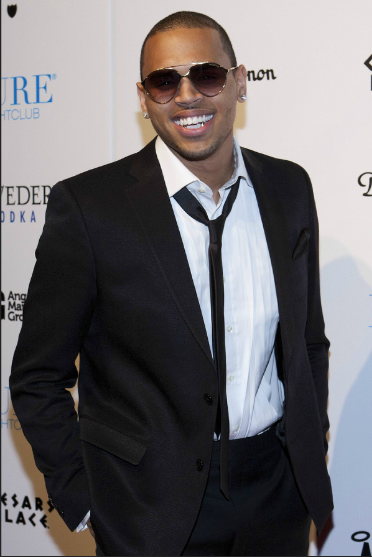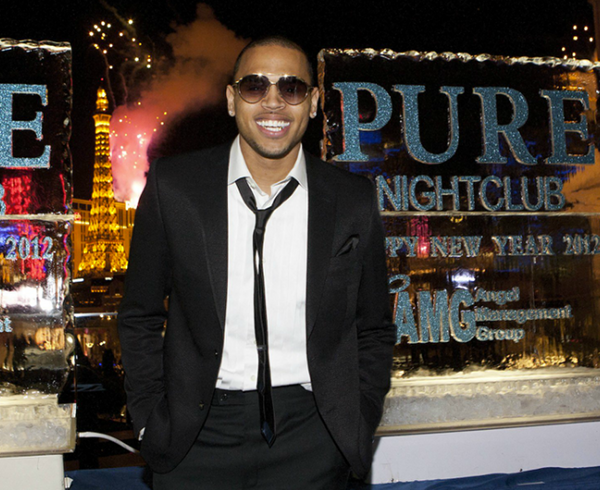 Lookin' real nice Breezy.
Kimora Lee Simmons Hounsou and hubby Djimon Hounsou chilled out with their girls Aoki & Ming Lee Simmons in St. Barts for the new year: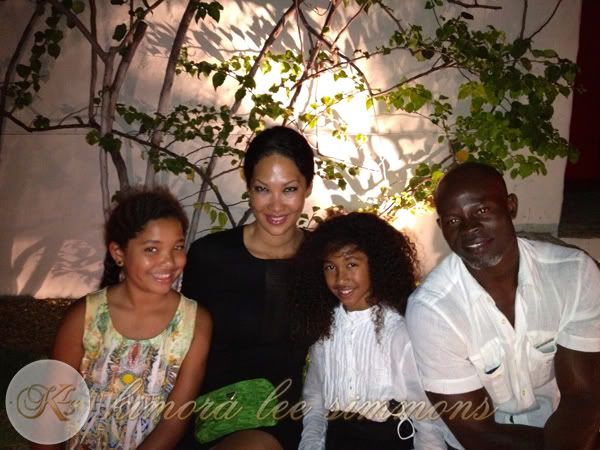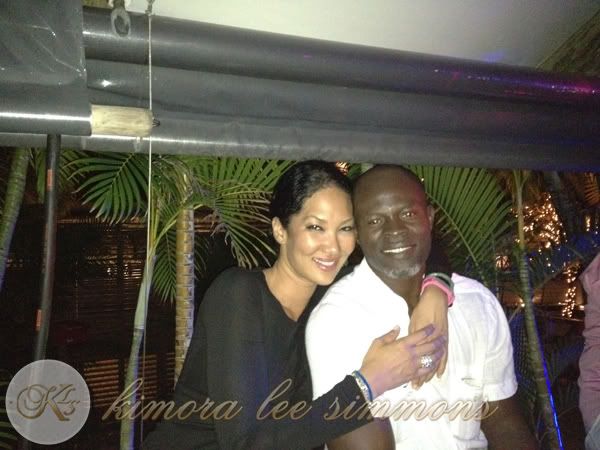 Kimora posted these cute pics of the fam.
Actor Flex Alexander tweeted a pic of him and singer Shanice's two kiddies spending time together during the Holiday. Awwww.
In Miami: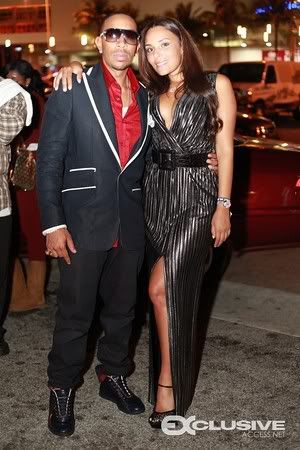 Ludacris and his fab girlfriend Eudoxie rang in the new year on the Red Bull sound clash stage
Terrence J, his homie Fred Whit, Mike Posner, and Larenz Tate were all there as well: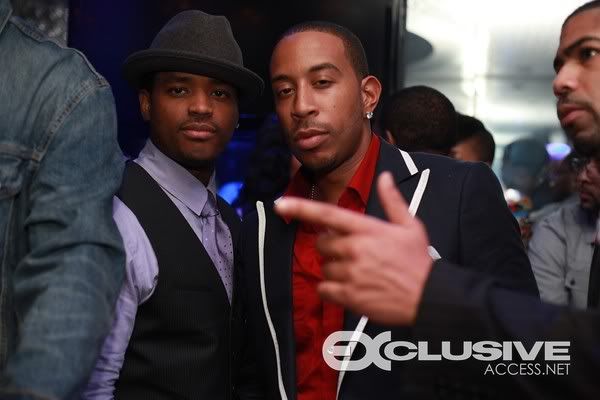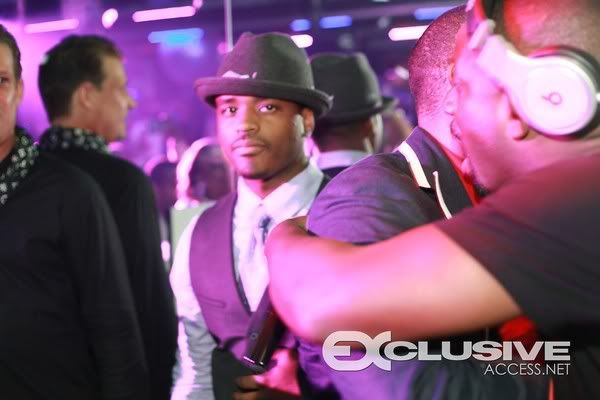 Mr.Tate-what it do BABY!!!!