According to YBF "Seems likes appearing on reality tv might not have been the best thing for "Love & Hip Hop" newcomer Erica Mena'scareer (well, depends on how you look at it) as all of her dirty little deeds are coming to light. Now we are finding out that she used to get it in with Havoc of Mobb Deep... and Prodigy also wrote about his sexcapade with her in his book. Read the excerpt inside.....
We previously reported that Erica Mena said VH1 producers were ruining her career with the way they "edited" her. Then, in our exclusive interview, Kimbella made shocking stripper/oral sex for $200 claims saying she "heard" about Erica. Now....we are getting more dirty little deets.
Back in the day she used to "date" Havoc of Mobb Deep. But after a few drinks in the VIP room, she sorta let his Mobb Deep partner Prodigy get some finger action. Ew. And Prodigy spilled all the deets in his 2011 book My Infamous Life. SMH......
Oh Erica.....what's next?"
Read the except here: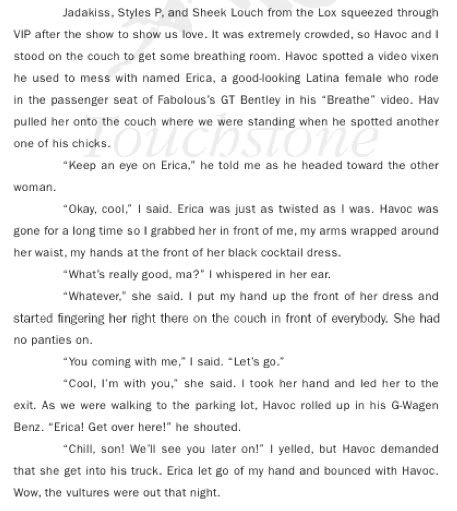 Spotted over at AllHipHop.com